Hard Work and Great Benefits – Find a Home at AMCSI
At AM Construction Services, Inc., we put an extremely high value on our employees. We look to hire the best and brightest to join our carpentry family. By offering extremely competitive wages, benefits, and a great work environment, we reward the hard work that translates into better work for our clients.
Your potential means something here as we don't hire based on skills alone. Hard workers who are looking to learn a valuable trade and constantly expand their carpentry horizons are of top priority at AMCSI. We provide extensive and personal on-the-job training, as well as regular classroom sessions to grow each carpenter's skill set. At AMCSI, we provide the education our carpenters need to create a long-lasting career.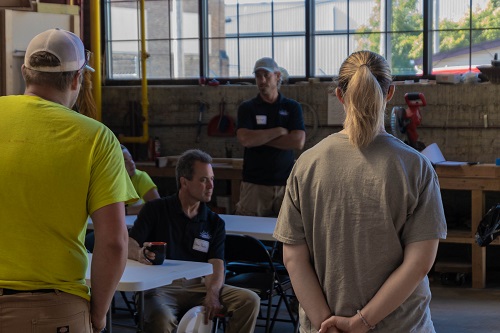 Get Benefits as a Carpenter Today
Whether you're a skilled finish carpenter, a veteran residential framer, or a youth seeking apprenticeship who can barely swing a hammer – if you're hardworking and willing to learn and grow, we want you! To show we're serious, we offer the right candidates competitive benefits from day one. Gain experience and make a living in a great industry by joining the team at AM Construction Services, Inc.