Journeyman-Level Carpenters Wanted
Competitive Wages and Industry-Leading Benefits in West Milwaukee
AMCSI is seeking experienced carpenters to apply for journeymen carpentry jobs in West Milwaukee. When experienced carpenters come to AMCSI, we see their value and respect their talents. We recognize talented carpenters and give you the tools to succeed. You'll receive fair pay, competitive job benefits, and a $750 sign-on bonus.
No matter if you're a project lead, a craftsman, a master carpenter, a journeyman, or just have several years in the field, we want you to see what AMCSI has to offer. You'll get great compensation for the skills you've developed from years of framing, finishing, blueprint reading, and more. Come see what you're worth!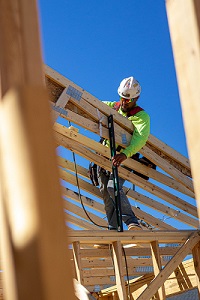 Benefits for Carpenters at AMCSI
AM Construction Services, Inc. helps employees with training, requires minimal travel, and we work through the winter. We look after our employees and ensure they have the tools at their disposal to further their career. We offer proactive raises, bonuses, profit sharing and more:
Carpenter Education
We offer classroom education sessions to help you sharpen your abilities and learn new skills. We value your skill set, and will help you improve. A carpenter's tools aren't just what he wears around his belt.
401K with Employer Matching
We want our carpenters to know they aren't just working for payment today, but also for the future. We'll help you work toward a stable retirement.
We Pay as You Train
We give you the tools to make a future in rough and finish carpentry, and we'll pay you for it. Our one-on-one training will turn a green carpenter into a pro. Our apprentice-style training is more than just "on the job experience".
Health, dental and vision
We want our rough and finish carpenters to be healthy and productive, and we offer competitive health, dental, and vision plans to keep them on the job.
AMCSI—Steady Work for Experienced Carpenters
The demand for our style of quality carpentry work is growing every day. We're in need of carpenters of all skill levels in all fields, from rough framing to finishing trim. We place special value on hard-working veteran carpenters who have replicable skills and the ability to communicate what they know with less experienced carpenters. An ideal experienced carpenter at AMCSI has a combination of intangibles and skills in any number of carpentry types.
Welcomed Carpentry Skills

Rough Carpentry
Finish Carpentry
Trim and Molding
Framing
Door and Window Installation
Siding
Journey-Level Job Duties
Responsibilities:
Building exterior walls and roofs.
Constructing stairwells.
Roughing interior walls and floors.
Working on windows, trim, and soffits.
Installing cabinetry and doors.
Required Skills:
Proficiency in reading blueprints.
Wood measurement, cutting, and shaping abilities.
Critical thinking.
Multitasking in fast-paced environments.
Qualifications:
Strong work ethic (sense of hustle).
Willingness to learn.
Education Requirements:
High School diploma or GED.
AMCSI hires carpenters from all over Southeast Wisconsin. See the driving distance to your new job!
| | | |
| --- | --- | --- |
| Carpentry Jobs (starting location) | Distance to AMCSI HQ | Driving Distance (minutes) |
| Brookfield | 11.3 miles | 20 minutes |
| Franklin | 10 miles | 21 minutes |
| Greendale | 5.9 miles | 16 minutes |
| Greenfield | 5.4 miles | 13 minutes |
| Hales Corners | 7.4 miles | 17 minutes |
| Madison | 76.8 miles | 79 minutes |
| Menomonee Falls | 15.9 miles | 32 minutes |
| Milwaukee | 5.5 miles | 11 minutes |
| Muskego | 14.8 miles | 23 minutes |
| New Berlin | 7.9 miles | 21 minutes |
| Oak Creek | 14.3 miles | 27 minutes |
| Pewaukee | 15 miles | 22 minutes |
| Racine | 28.6 miles | 43 minutes |
| Shorewood | 9.9 miles | 25 minutes |
| South Milwaukee | 12.6 miles | 30 minutes |
| Sussex | 20.3 miles | 30 minutes |
| Waukesha | 16.7 miles | 24 minutes |
| Wauwatosa | 4.6 miles | 11 minutes |
| West Allis | 2.1 miles | 9 minutes |
If you're looking for a new place to bring your impressive carpentry skill set, look no further – Apply with us today.
Here's what our employees have to say...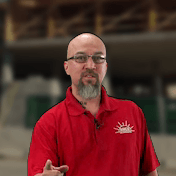 Working at AMCSI as a finish carpenter, I've personally completed a wide range of projects. Including MLB commissioner Bud Selig's office, Potawatomi Casino's new high-end sushi bar RuYi, prestigious country clubs, golf courses, churches, colleges, multi-million dollar homes, and so much more. If you&rsquo... Read More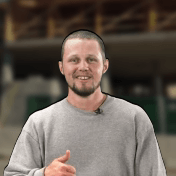 The reasons why I like working with AMCSI is that it's not only a job, it's also a lifestyle. You're not hired based solely on knowledge of the trade, but on your willingness to learn. This company is very family-oriented and generously rewards hard work.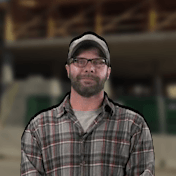 The wide variety of projects keeps it fun. Great benefits and pay keep every employee great too. Nobody is just a number here…management truly cares. I'm proud to be an AMCSI tradesman because of the caliber of people we hire and the quality of work we deliver. After being a carpenter for over 20 years, I've ne... Read More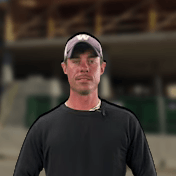 Owners Ken and Bart have a passion to build the company…with not just themselves in mind but dozens of employees. Every bit of effort exerted is returned equally. AMCSI emphasizes training to increase your knowledge, creating a strict but fair expectation of employees. Understanding that quality tools get the job don... Read More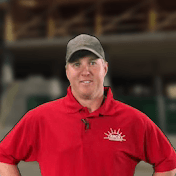 There are tons of reasons I enjoy working with AMCSI. The management listens to feedback, provides the skills we need to be successful, and works as hard—or harder—as they expect us to work. The work is reliable and the pay and benefits are the top in the industry. I enjoy the people I work with and love the fac... Read More
CLICK ON A CARPENTER TO HEAR THEIR STORY!