Seeking Beginner and Experienced Candidates Near West Milwaukee
Our workloads are growing and we need hard workers to fill immediate rough carpentry job openings! AM Construction Services, Inc. places high value on our employees, and we're seeking skilled and unskilled rough carpenters to welcome into our rewarding job environment. Receive competitive performance-based pay and excellent benefits along with a $750 sign-on bonus. AMCSI is a great company for those looking to get a start in the industry or veterans seeking to get paid what they're worth.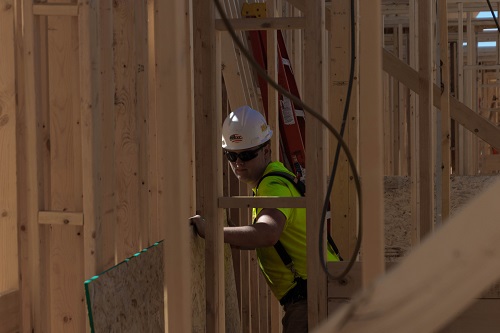 No experience is needed – only a willingness to work hard and learn. We train!
When you take a rough carpentry job at AM Construction Services, Inc., you're starting a career. We place a high value on our carpenters and offer great pay and competitive benefits, including health insurance, 401(k), and paid training. A dedicated employee becomes a great team member in a hard-working and respectful construction atmosphere full of motivated craftsmen. Come see what we're about!
Start a great career as a rough carpenter at AMCSI—Apply Today!
Benefits for Carpenters at AMCSI
AM Construction Services, Inc. helps employees with training, requires minimal travel, and we work through the winter. We look after our employees and ensure they have the tools at their disposal to further their career. We offer proactive raises, bonuses, profit sharing and more:
Carpenter Education
We offer classroom education sessions to help you sharpen your abilities and learn new skills. We value your skill set, and will help you improve. A carpenter's tools aren't just what he wears around his belt.
401K with Employer Matching
We want our carpenters to know they aren't just working for payment today, but also for the future. We'll help you work toward a stable retirement.
We Pay as You Train
We give you the tools to make a future in rough and finish carpentry, and we'll pay you for it. Our one-on-one training will turn a green carpenter into a pro. Our apprentice-style training is more than just "on the job experience".
Health, dental and vision
We want our rough and finish carpenters to be healthy and productive, and we offer competitive health, dental, and vision plans to keep them on the job.
Get A Rewarding Job As A Hard Working Rough Carpenter
In addition to terrific employee benefits, we also provide a great place to work. You won't just have a boss, you'll have a mentor. You'll get to work with a team that goes out of their way to do things right. We don't blindly follow orders, we work with clients to ensure the job is done right and done safely.
Our rough carpenters aren't just employees; they're team members and friends. We want you to provide for your loved ones and take satisfaction in your work. Carpentry is important and we do a great job, but at the end of the day, we can't do it without an experienced team of carpenters standing behind us. We are a tight-knit family, and we work hard for each other.
The Ideal Multi-Skilled Rough Carpenter
An ideal employee is an experienced carpenter, focused on rough carpentry but eager to tackle finish work. Like you, we've gathered experience through years of hard work. We respect your talent and are more than willing to compensate accordingly. If you're a veteran carpenter wondering if there's more out there for you, AMCSI is your answer.
Inexperienced in Carpentry? We Build Carpenters!
Experience is always a plus, but it isn't a deal-breaker. We work with employees to provide them with the training and expertise needed to succeed. What's most important to us is the ability and desire to learn the carpentry craft. If you have that, we can help you with the rest – we'll build you into the rough carpentry you've always wanted to become!
Position Requirements
Responsibilities:
Read and understand designs and blueprints.
Make sure that the completed work adheres to the original specifications and building codes.
Build movable structures, such as scaffolds and frame shelters.
Install windows, doors, decks, and floor, wall, and roof framing.
Keep the job site tidy and orderly, and dispose of waste properly.
Troubleshoot and perform necessary repairs or adjustments as needed.
Skills:
Knowledge of how to read and understand blueprints.
Experience with measuring, cutting, and sculpting wood.
Solid critical-thinking skills.
Ability to multitask effectively in hectic situations.
Qualifications:
Work ethic and a strong sense of dedication (sense of hustling).
An eagerness to seize opportunities for learning.
Education Requirements:
High School diploma or equivalent (GED).
AMCSI hires carpenters from all over Southeast Wisconsin. See the driving distance to your new job!
| | | |
| --- | --- | --- |
| Carpentry Jobs (starting location) | Distance to AMCSI HQ | Driving Distance (minutes) |
| Brookfield | 11.3 miles | 20 minutes |
| Franklin | 10 miles | 21 minutes |
| Greendale | 5.9 miles | 16 minutes |
| Greenfield | 5.4 miles | 13 minutes |
| Hales Corners | 7.4 miles | 17 minutes |
| Madison | 76.8 miles | 79 minutes |
| Menomonee Falls | 15.9 miles | 32 minutes |
| Milwaukee | 5.5 miles | 11 minutes |
| Muskego | 14.8 miles | 23 minutes |
| New Berlin | 7.9 miles | 21 minutes |
| Oak Creek | 14.3 miles | 27 minutes |
| Pewaukee | 15 miles | 22 minutes |
| Racine | 28.6 miles | 43 minutes |
| Shorewood | 9.9 miles | 25 minutes |
| South Milwaukee | 12.6 miles | 30 minutes |
| Sussex | 20.3 miles | 30 minutes |
| Waukesha | 16.7 miles | 24 minutes |
| Wauwatosa | 4.6 miles | 11 minutes |
| West Allis | 2.1 miles | 9 minutes |
Here's what our employees have to say...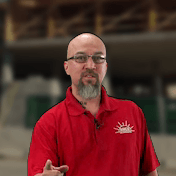 Working at AMCSI as a finish carpenter, I've personally completed a wide range of projects. Including MLB commissioner Bud Selig's office, Potawatomi Casino's new high-end sushi bar RuYi, prestigious country clubs, golf courses, churches, colleges, multi-million dollar homes, and so much more. If you&rsquo... Read More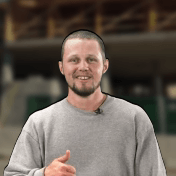 The reasons why I like working with AMCSI is that it's not only a job, it's also a lifestyle. You're not hired based solely on knowledge of the trade, but on your willingness to learn. This company is very family-oriented and generously rewards hard work.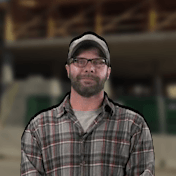 The wide variety of projects keeps it fun. Great benefits and pay keep every employee great too. Nobody is just a number here…management truly cares. I'm proud to be an AMCSI tradesman because of the caliber of people we hire and the quality of work we deliver. After being a carpenter for over 20 years, I've ne... Read More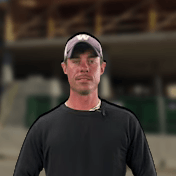 Owners Ken and Bart have a passion to build the company…with not just themselves in mind but dozens of employees. Every bit of effort exerted is returned equally. AMCSI emphasizes training to increase your knowledge, creating a strict but fair expectation of employees. Understanding that quality tools get the job don... Read More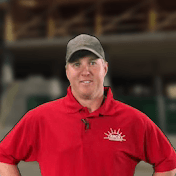 There are tons of reasons I enjoy working with AMCSI. The management listens to feedback, provides the skills we need to be successful, and works as hard—or harder—as they expect us to work. The work is reliable and the pay and benefits are the top in the industry. I enjoy the people I work with and love the fac... Read More
CLICK ON A CARPENTER TO HEAR THEIR STORY!