Hiring Milwaukee and Madison Framing Carpenters at AMCSI
AM Construction Services Inc. Needs Framers to fill Project Demand
Framing carpenters are an essential part of the construction process. At AMCSI, we are regularly turning down jobs due to lack of manpower. We're looking for both experienced hardworking framing carpenters and rookie carpenters with a sense of hustle and willingness to learn. If you're interested in starting or continuing your career with a merit shop carpentry contractor who places high value on their employees, come to AMCSI.
AM Construction Services Inc. is a leader in framing carpentry in the Milwaukee and Madison metro areas. We've done framing and rough carpentry for a variety of businesses, homes, and public buildings.
Looking for a job as a framing carpenter? Apply here to get a great start at AMCSI.
Benefits for Carpenters at AMCSI
AM Construction Services, Inc. helps employees with training, requires minimal travel, and we work through the winter. We look after our employees and ensure they have the tools at their disposal to further their career. We offer proactive raises, bonuses, profit sharing and more:
Carpenter Education
We offer classroom education sessions to help you sharpen your abilities and learn new skills. We value your skill set, and will help you improve. A carpenter's tools aren't just what he wears around his belt.
401K with Employer Matching
We want our carpenters to know they aren't just working for payment today, but also for the future. We'll help you work toward a stable retirement.
We Pay as You Train
We give you the tools to make a future in rough and finish carpentry, and we'll pay you for it. Our one-on-one training will turn a green carpenter into a pro. Our apprentice-style training is more than just "on the job experience".
Health, dental and vision
We want our rough and finish carpenters to be healthy and productive, and we offer competitive health, dental, and vision plans to keep them on the job.
No Carpentry Experience? We'll Train You!
We aren't only interested in the grizzled veteran who's seen it all – if you're determined to work hard and be successful while learning the skills of a valued trade, we want to talk to you. We offer one-on-one carpentry training to ensure you get the experience you need to do the job right. We also provide weekly classroom sessions to continue to expand your skill set. At AMCSI, we don't just offer people jobs picking up screws – we provide real opportunities for young employees seeking a rewarding career. We're carpenter-building carpenters.
Bring your Framing Skills to AMCSI and Get Paid
We're more than willing to appropriately compensate experienced framers who are looking to expand their opportunities within the industry. No matter if you've been doing framing for five years, or for twenty – We need all levels of skill to fill our ranks, and want to show you what the carpentry skills you've learned can earn you.
Get started with a rewarding career at AM Construction Services, Inc. and see what you're made of.
Here's what our employees have to say...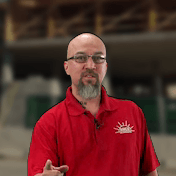 Working at AMCSI as a finish carpenter, I've personally completed a wide range of projects. Including MLB commissioner Bud Selig's office, Potawatomi Casino's new high-end sushi bar RuYi, prestigious country clubs, golf courses, churches, colleges, multi-million dollar homes, and so much more. If you&rsquo... Read More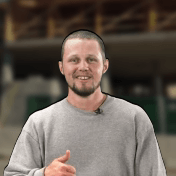 The reasons why I like working with AMCSI is that it's not only a job, it's also a lifestyle. You're not hired based solely on knowledge of the trade, but on your willingness to learn. This company is very family-oriented and generously rewards hard work.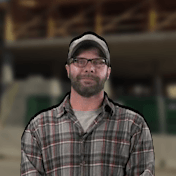 The wide variety of projects keeps it fun. Great benefits and pay keep every employee great too. Nobody is just a number here…management truly cares. I'm proud to be an AMCSI tradesman because of the caliber of people we hire and the quality of work we deliver. After being a carpenter for over 20 years, I've ne... Read More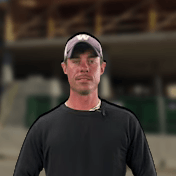 Owners Ken and Bart have a passion to build the company…with not just themselves in mind but dozens of employees. Every bit of effort exerted is returned equally. AMCSI emphasizes training to increase your knowledge, creating a strict but fair expectation of employees. Understanding that quality tools get the job don... Read More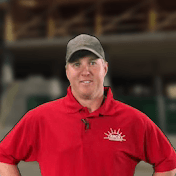 There are tons of reasons I enjoy working with AMCSI. The management listens to feedback, provides the skills we need to be successful, and works as hard—or harder—as they expect us to work. The work is reliable and the pay and benefits are the top in the industry. I enjoy the people I work with and love the fac... Read More
CLICK ON A CARPENTER TO HEAR THEIR STORY!